All our vehicles before going on sale go through our workshop for a pre sale inspection. Any tyres that need replacing, any service or MOT due, any general maintenaince or repair is carried out at this stage.
Next, the vehicle is inspected for any bodywork or alloy wheel refurbishment.
If this is necessary this work will be carried out in house prior to sale.
*please be advised that some vehicles may have had cosmetic body work done in the past which we will not be liable for. Some older vehicles may have minor marks on them due to the age and mileage of the car. Please remember these are used machines and may show signs of wear from daily use.*
Next our professional detailer machine polishes the car (if needed) spends pretty much a day valeting and detailing the car ready for sale. After that, the car is waxed using best in show Swiss Vax.
Finally, for after care, as we strongly believe buying a car isn't about the sale its about the after sale care thats most important.When you buy a vehicle from M power cars the car will come with our statuary 3 month / 3000 mile comprehensive warranty under written by Sutherland cars.
Our warranties cover extremely comprehensive and are extendable for up to 3 years (*age and mileage depending )
The Sutherland Cars warranty is in-house, back to base, with our own technicians, out of our own pocket. No third party underwriting.
We will either authorise a local independent or franchise garage to carry out any necessary diagnostic or repair or ask the vehicle is returned to ourselves for work depending on situation.
A free courtesy car will be offered *subject to a courtesy car being available at the time of booking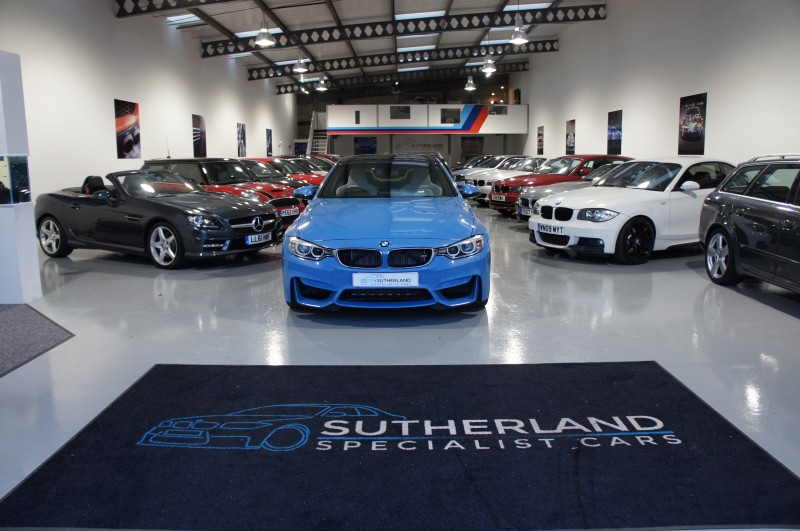 ---